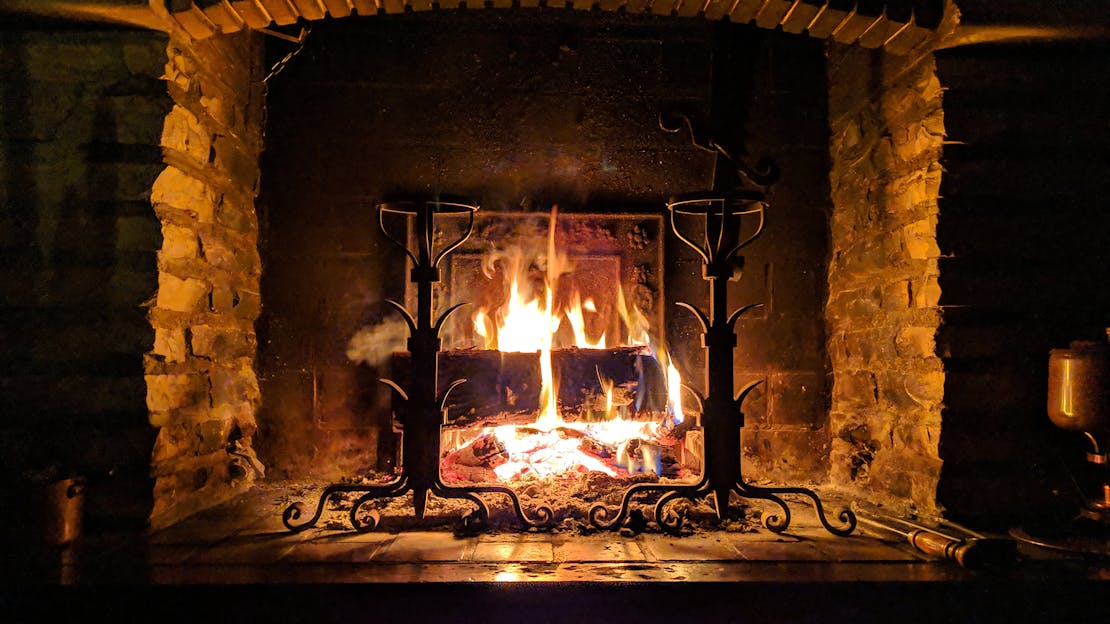 How do our different types of firewood burn?
All of our firewood is kiln dried with a moisture content of less than 20%. This means it is compliant with the Ready to Burn Scheme and can be burnt in compliance with the Clean Air Act.
All of our wood is classed as hardwood however, some are more dense than others meaning the results of them burning can differ slightly. Here is an overview of our firewood and the properties of their burn.
Our logs are all FSC Certified and are sourced responsibly from a reputable provider.
The "softest" of our hardwood range, it has a really low density and is very light. It has a quicker burn time than denser wood's but it gives off a good quick heat. Due to its light, airy nature, Alder is very easy to light which is a popular characteristic.
It is increasingly popular in social settings due to its attractive flame, quick heat supply and its authentic firewood smell. The hot and toasty flames give off a bright, vibrant glow that keeps you nice and warm.
Alder can be used on open fires, wood burners, multi-fuel stoves, pizza ovens and fire pits.
Part of our hardwood family, birch offers a good quality burn with a high heat output. Although it doesn't last as long as some of our more dense woods, birch has a fairly good burn duration. Birch is currently the most widely used firewood across the UK.
It is easy to light and burns with a fierce flame, reaching its desirable temperature quickly to heat your home in a flash. To achieve a longer burn you can pair it with a denser wood or with one of our smokeless fuels. Perfect for use on wood burning stoves, multi-fuel stoves, fire pits and pizza ovens, it really is a versatile wood.
Behind birch, it is one of the most popular firewoods available across the UK. Paired with a long burn duration and a high energy density (per cubic meter) it is generally considered to be one of the most cost effective firewood available on the market.
Ash gives out a high heat output with a good steady flame and very little smoke production. It is extremely popular for regular house heating. Perfect to use on open fires, wood burners and multi-fuel stoves.
Creeping ever higher up the density scale, we have hornbeam. One of our newer types of hardwood, it has similar burning qualities to that of oak and beech. It is very dense and heavy, meaning you can expect a long burn duration and a hot heat output from the off.
Due to its density, it can be harder to light than the softer woods, however once it's going, you can sit back and relax with its longer burn time. Cutting down the amount of wood you are burning through, it can be a cost effective option for people who find themselves shovelling wood often.
Offering a clean burn, high heat output and low smoke or CO2 production it is perfect for use on Open Fires, Wood Burners or Multi-Fuel Stoves.
A very hardy and dense firewood. A premium level type of wood offering out a long burn duration and very high heat output that really does make it worth its value for money. Due to its density it can be harder to light and get going, but it definitely worth it once it's lit.
Using a solid base of kindling is the best approach for this wood. Ensuring it has a healthy supply of air will also help to keep it burning. Oak produces a flame initially and then reduces down to a small flame/glow. However, this shouldn't leave it overlooked as it still produces a very good amount of heat.