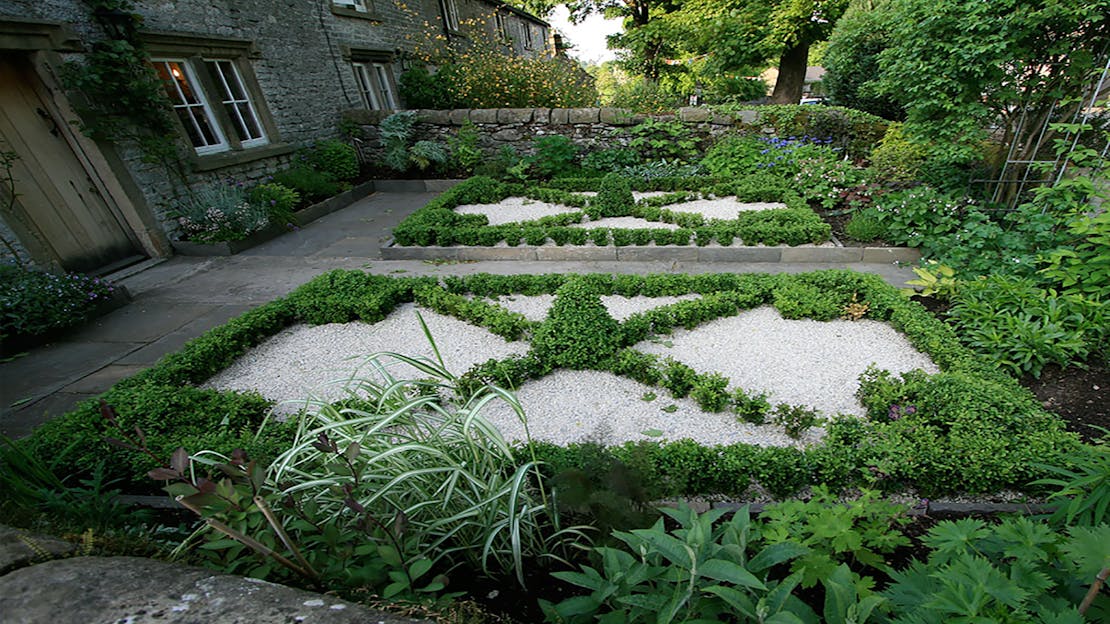 Aggregate Stone Buying Guide
Looking into aggregates but don't know where to start?
Want a bit more info before you go ahead?
Then look no further! We have brought together a little information page just outlining some of the important things to consider before you go ahead with your order.
Delivery of Aggregates
The first thing to consider is, is the delivery method correct for you. We receive orders from all across the UK. Our delivery method and delivery requirements vary based on postcode.
We are based in Huddersfield, West Yorkshire. We offer a local delivery service on our own vehicles. Outside of our local area we use a 3rd party delivery company. For more info on both of these please see our Delivery Information Section and our Information Page on Pallet Network Deliveries.
In a nutshell, deliveries on our vehicles within the local area will come out on a flatbed van with a crane. We are then able to crane off Bulk Bags or Hand Pull off Pre-Packed Bags.
Deliveries made by the 3rd party pallet company will be brought out on a large lorry (usually an 18 tonne vehicle) on a pallet. The pallet will then be lifted off and left kurbside for you to move by yourself. We have no control over the pallet being left kurbside as this is the policy of the 3rd party company.
Typically our minimum spend for delivery is £75 however, this may be subject to change depending on your location. To check this, if you go through to the checkout and enter your postcode it will inform you what the minimum spend is should it be different.
If your delivery is due to come out with the pallet network service, the checkout area will inform you how much the items in your cart weigh. This is how much of the pallet you are using up with your product. The pallet delivery company charges a fixed rate based on the space a full pallet takes up in the vehicle no matter how much weight is on the pallet or whether it's doing two drops at the same location.
One full pallet maxes out at 1000kg. If your products go over this weight they will be put on multiple pallets and you will be charged delivery based on how many pallets are being used.
Prep requirements
We have a useful page on How To Prep for Aggregates but wanted to include a brief overview of the prep work you need to consider before carrying out an aggregate project.
First of all is the area that you want to work on. What is underneath the area? Is it soil or is it concrete? Is the area level? Is it for decorative purposes or for usage? Are you wanting to stop flowers or weeds growing there?
These are all questions you need to approach before you go ahead, the reason for that is due to the prep work that needs to be carried out before you can begin. It can also affect the type of aggregate that you use for the project, certain aggregates are more suited to different usages.
If you are wanting to lay your aggregate on soil for decorative purposes then you need to ensure the area is clear, level and has the appropriate drainage system to stop water logging.
You may need to purchase a weed killer treatment before you can go ahead to stop weeds growing out between your stones and affecting the appearance. You may also need to purchase a weed membrane or some landscaping fabric to avoid the growth of anything that was planted or embedded previously.
If you are wanting to have flowers growing within your aggregates you will need to plan these out before you begin laying any aggregates down and consider how the aggregates will affect the growth of your plants and flowers due to sunlight exposure etc.
To lay aggregates on top of concrete or flagstones you will need to ensure the area is clear, level and has suitable drainage systems. Again a base is required however, this may be different depending on the intended use of the aggregate.
If you are using the aggregate to cover a flagged area used for seating or everyday footfall, the membranes and fabrics mentioned above will work fine. If you are covering a flagged area with the intention of using it as a driveway then a more solid base is recommended. Use of a gravel grid will help to create a secure base for your aggregates to sit on. This will help stop massive movement in the aggregates.
More details surrounding this can be found in our Information Page on Prepping for Aggregates.
Appearance
All of our aggregates are sourced directly from quarries and arrive to us in an "unwashed" state. This means that when they are in our yard, they appear to have a dusty film. We recommend giving them a rinse down with a hose or a bucket full of water to clear them up.
As they are naturally sourced straight from a quarry the colours might vary from batch to bath, this is due to them being naturally occurring stone.
Choosing your stone & Usability
Preference is totally subjective to you about which aggregate you would prefer to use for your garden project. There are some aggregates that do a better job at certain usages than others and we are able to recommend which we think would work best for your desired result.
Choosing the right type of stone for the effect you want plays a key role. Not only do you want your project to look great but you also don't want to create a lot of work for yourself to keep it looking good!
Harder stones such as Flint tend to be more durable against wear and tear. Softer stone such as Cotswold will still last a very long time but will require topping up sooner than a harder stone. On average you will need to top up your aggregates after a couple of years where nature's wear and tear has caused thinner spots. This is because the stones erode, get moved around and break up under high levels of pressure.
Larger graded stones, for example anything 20mm and up, tend to be easier to upkeep. They don't often get stuck in the grooves of shoes or tires therefore less likely to be moved away from where they are laid, meaning a lower chance of thinned patches.
Angular stones such as Moonstone are more likely to lock together when settled into place and when pressure is applied, this means they form a flatter, leveled off surface. This helps to keep the stones in place better. Rounder shaped stones don't have the ability to lock together in the same way due to the lack of grooves and variety in shape. Due to this, angular shaped stones are recommended for use on a driveway as the locking together helps to create a better base.
Darker coloured stones can also be good for use on driveways or around flower beds as they tend to disguise any dirt, mud or mess that may have found their way onto the stones. The appearance of the lighter coloured stones such as Cotswold or White Spar can be strikingly nice and give off a fresh look however, they take a bit more work to keep up appearance.
For more useful information why not have a look at our Information Page on How To Maintain Aggregates.