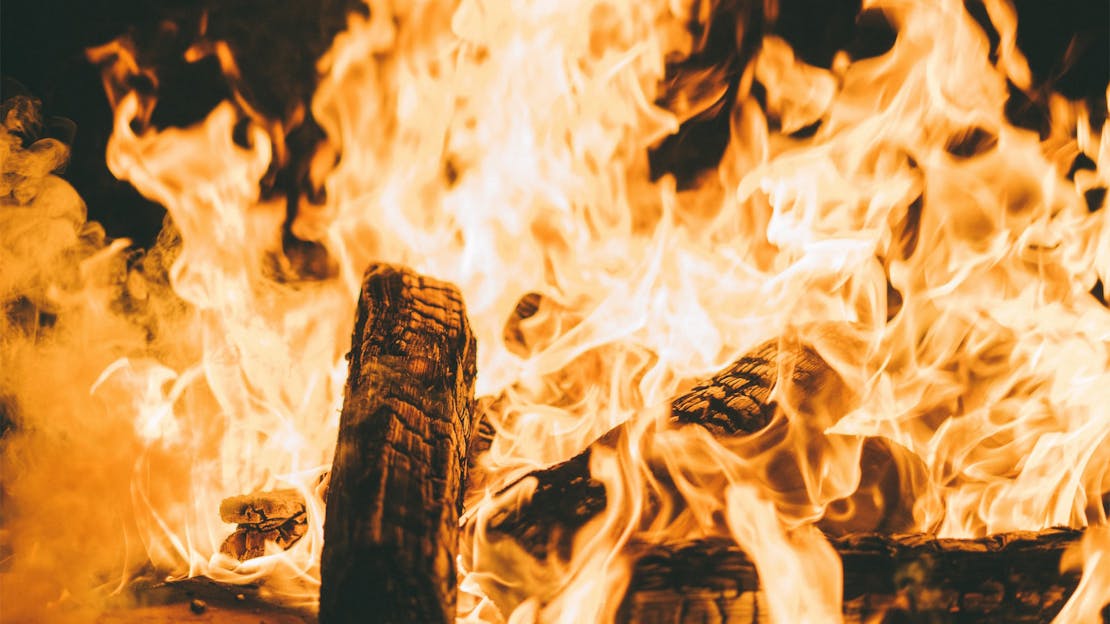 The Benefits of Kiln Dried Hardwood Logs
Are you tired of struggling with wet and unreliable firewood? Look no further than kiln-dried hardwood logs, the golden standard in fuel for your fireplace or wood-burning stove.

These logs have advanced qualities that eliminate all the costly disadvantages associated with traditional-unseasoned firewood.
These kiln-dried hardwood logs have many benefits. Not only do they ignite instantly, but they also burn hotter and longer. This means you'll have a roaring flame that will keep you warm throughout those chilly winter nights. Plus, these logs are advanced and affordable, so you won't waste money on costly alternatives.
But the benefits don't stop there – using kiln-dried hardwood logs is not only foolproof and affordable, it's also environmentally friendly. By reducing waste and pollutants, you can save both money and the planet at the same time.
Kiln Dried Hardwood Logs Benefits:
Higher Energy Content:
Kiln-dried hardwood logs have a lower moisture content compared to air-dried or green logs. This results in a higher energy content per unit of wood, making them more efficient for heating. The logs burn hotter and produce more heat for your home.
Improved Combustion Efficiency:
The lower moisture content also means that kiln-dried logs ignite more easily and burn more efficiently. This can lead to a cleaner and more consistent burn, reducing the amount of smoke and creosote produced.
Reduced Smoke and Emissions:
Kiln-dried logs produce less smoke and emissions compared to logs with higher moisture content.
Not only does using kiln-dried hardwood logs benefit the environment, but it also improves indoor air quality. When you burn these logs, there is less smoke, which means fewer harmful particles and pollutants in the air.
Less Residue and Ash:
Kiln-dried hardwood logs typically leave less residue and ash after burning, which makes cleaning your fireplace or wood-burning stove easier. It also means less frequent maintenance and reduced potential for creosote buildup in your chimney.
Reduced Pests and Mould:
The kiln-drying process not only removes moisture but also helps eliminate pests and mould that may be present in the wood. This can be particularly important for indoor air quality and the long-term health of your heating system.
Convenience:
Kiln-dried logs are ready to burn, and their lower moisture content means they ignite more quickly. This can be especially convenient during the colder months when you need a reliable and efficient heat source.
Cost Effective:
Kiln-dried logs are a more cost-effective option compared to unseasoned or air-dried logs. While they may be more expensive initially, kiln-dried logs provide quicker and more consistent heat. They also burn more efficiently and can be used right away without any further drying needed.
Overall, kiln-dried logs offer benefits such as cost savings, convenience, and improved performance.
Why Buy From Fitzpatrick Fuels?
At Fitzpatrick Fuels, we go above and beyond to provide you with the best products and services. We understand the struggles of finding high-quality kiln-dried hardwood logs, which is why we offer a range of benefits that make us the top choice for all your firewood needs.
First and foremost, our kiln-dried hardwood logs are sourced and kiln-dried right here in the UK. This means that you can trust the quality and know that you're supporting local businesses. They have a low moisture content, which eliminates any struggles with wet wood that can be a nightmare to ignite. Our logs are also free from pests and poisonous substances, so you can have peace of mind knowing that you're using safe and clean firewood.
We offer a range of buying sizes to suit everyone's budget and needs, we supply a standard, large and giant builders bag.
Don't forget, we offer a local crane off-delivery service (throughout Huddersfield and the surrounding areas), meaning we can deliver your bulk logs where you need them, rather than just kerb side!
That concludes our article on the benefits of kiln dried hardwood logs. We hope you found it helpful, when choosing what to burn. If you would like to other high quality informative articles, the we have a wide range available!
Firewood - Everything you need to know
In this guide we'll be giving you 5 tips that everyone can use when choosing how and where to store their firewood. So you can learn how to easily store firewood right!

All of our wood is classed as hardwood however, some are more dense than others meaning the results of them burning can differ slightly. Here is an overview of our firewood and the properties of their burn.

A regular question we see within the firewood community is "what is the difference between seasoned firewood and kiln-dried firewood. So, here is our explanation.

Kiln-dried logs are increasingly popular, due to their high heat output, clean burn and easy lighting. Find out more about this firewood with this handy guide!

Alder firewood burns with a nice bright flame, gives off a quick and high heat output and is very easy to light. Find out more information about alder firewood here.

Hornbeam firewood is a very dense and hard type of firewood, it burns for a long time and gives off an exceptional heat. For more information, check out this guide.

Here is a bit of an explanation of the difference between some of our all time favourite briquettes & our traditional firewoods.

It's a question that we see constantly come up, what wood should I be burning in my fire pit? Can I use charcoal in my Firepit? Here we go into detail of what to use.

Wood ash can be a bit of a chore to clean and get rid of but there's some handy uses for the ash that you might have never thought about.

In this Guide we'll discuss the differences between the various Kiln Dried Firewood that we supply.

You may have heard the term 'wet wood' around a lot recently when it comes to firewood and be wondering exactly what it means. You may also be wondering why people are telling you to avoid it. Well, we are here to answer that for you.

Why should you use firewood as your main source of heating in your home? Is it efficient? What are the pros & cons? How do I get the most out of my wood or multi-fuel stove?

In this guide we'll discuss all the ways in which dry wood is better than wet wood. And all of the benefits it presents when burnt.


Picture this: a cozy evening outdoors, the tantalising aroma of wood-fired pizza wafting through the air, and a compact wood stove casting a warm glow.

Picture this: the snug embrace of a compact wood stove, a warm and inviting ambiance, and the knowledge that you're heating your space with firewood sourced sustainably in the UK.

Are you tired of struggling with wet and unreliable firewood? Look no further than kiln-dried hardwood logs, the golden standard in fuel for your fireplace or wood-burning stove.

Are you tired of struggling with wet, mouldy logs that take forever to light and produce a weak, lacklustre fire in your fireplace? In this article we are going to cover all the reasons you should use kiln dried logs.