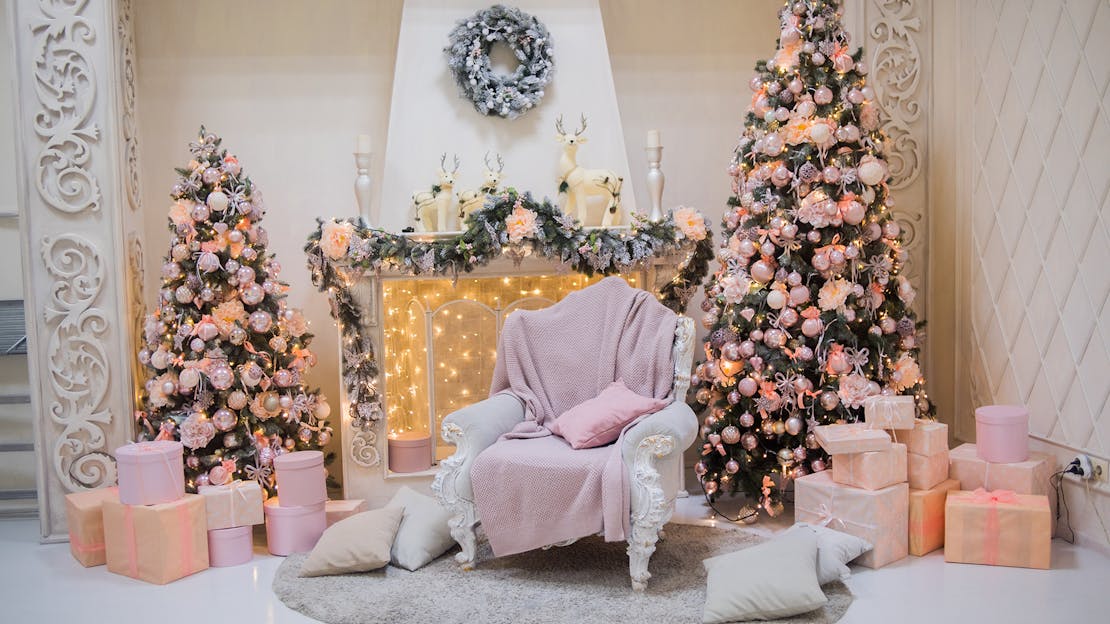 Christmas Fireplace Decoration Ideas
Each year people sit and plan how to deck out the entire house for the festive season. It's almost become a competition between households over who has the prettiest decorations. The fireplace shouldn't be left out when it comes to planning! So, if you are struggling for some inspiration, here's a few ideas to help you on your way.
Icy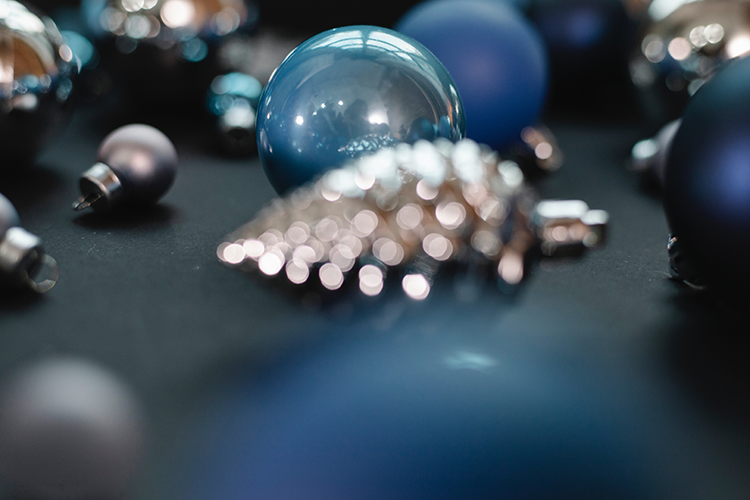 If you have an all white fireplace you will be able to live the look up to the full potential however, it will easily work for any fireplace. Pairing up shades of blue and white with the odd splash of silver will give off a cool, frosty feel.
Mountain Lodge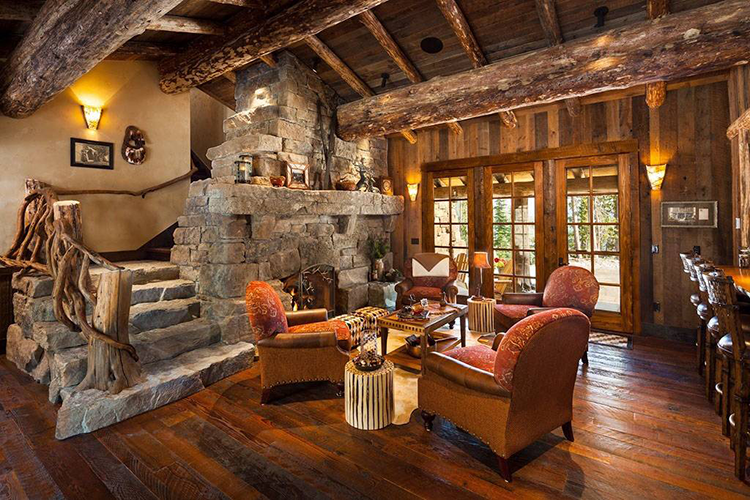 Mountain Ski Lodges are known for their cosy, traditional festive feel ideal for tapping into that comfy place in your heart. To replicate this look at home it's as simple as placing some natural garland across the mantlepiece, hanging some classic stockings and adding in some old school snowshoes for that Ski Lodge theme.
Vibrant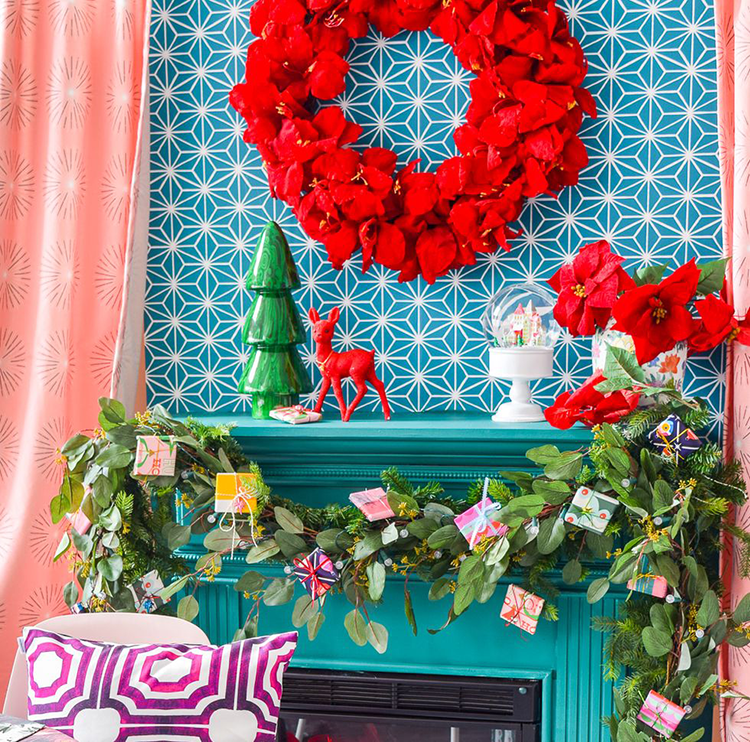 For a bright look why not get crafty and make a wreath from some beautiful bright red poinsettias. Add in some cute miniature present boxes and bright decorations for an eclectic vibe.
Minimalist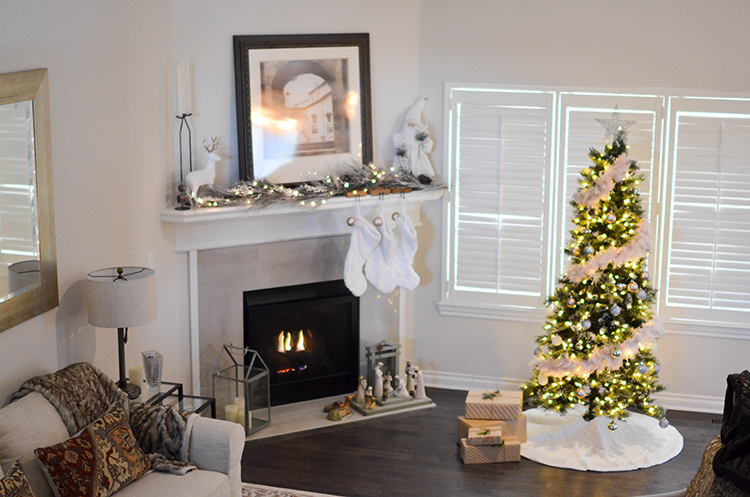 For a cosy, simple feel, string up some LED lights wrapped round some plain branches and pinecones for a wintery feel without too much going on.
Traditional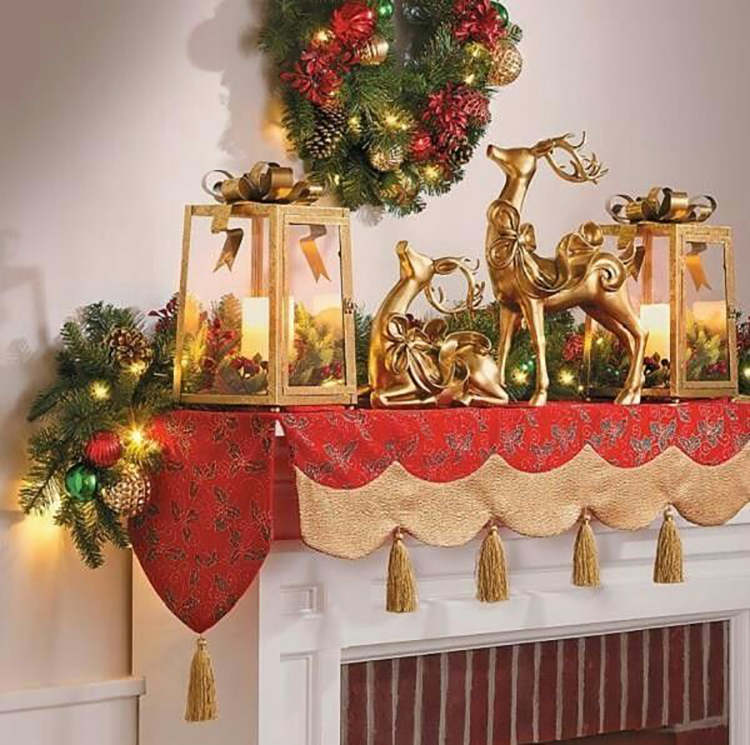 For a classy, traditional look why not try a mantle scarf/skirt. Drape over the edge of the mantle, top with some classic ornaments and candles for the finishing touches.
Refreshing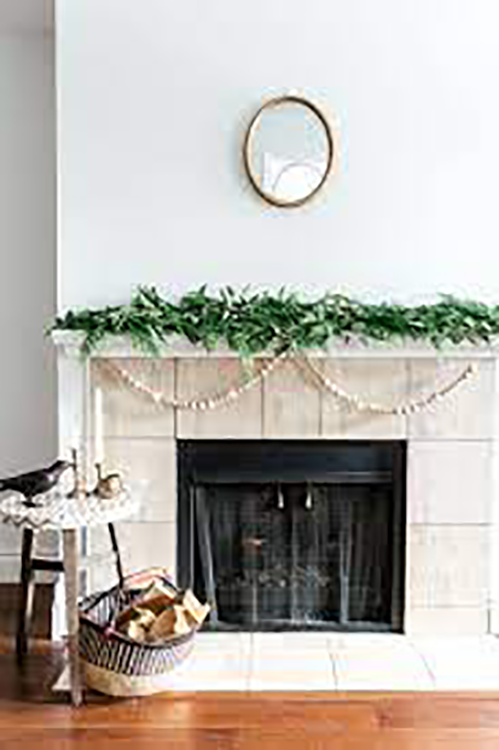 Using a mixture of evergreens and eucalyptus allows for the perfect combination of refreshing and contemporary, providing a simple, green festive look.
Nature Inspired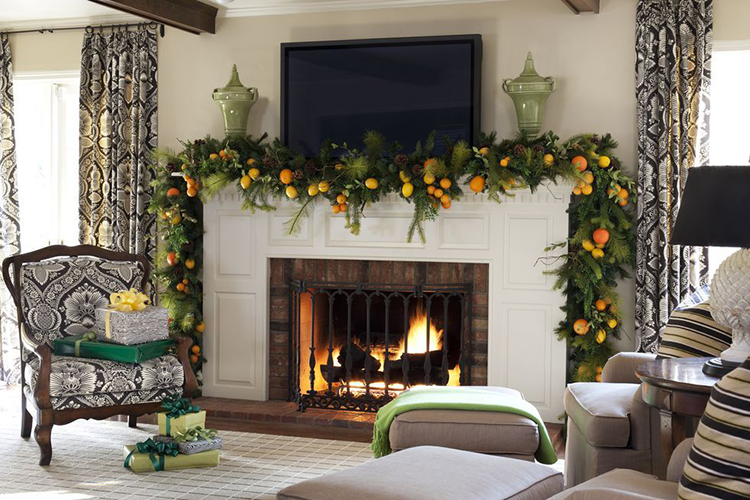 A nature inspired mantle might just be the way forward for you this year. Use a mix of garlands, wreaths and vines featuring some seasonal citrus such as oranges, tangerines and lemons for a beautiful, fragrant decor.
Minimalist X Maximalist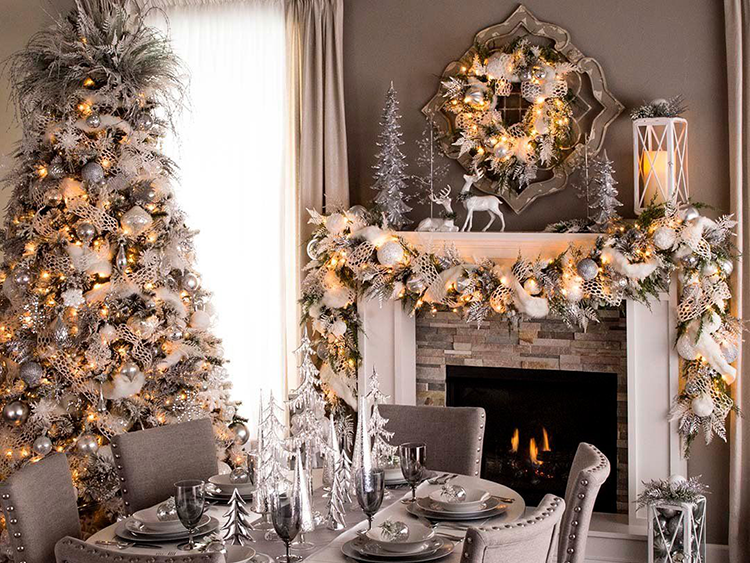 Using a white or grey based palette to create a heavily decorated garland allows a minimalist aesthetic to meet a maximalist's dream decor. By keeping the colour palette simple but the decor heavy it combines both ends of the spectrum and looks great.
Very Berry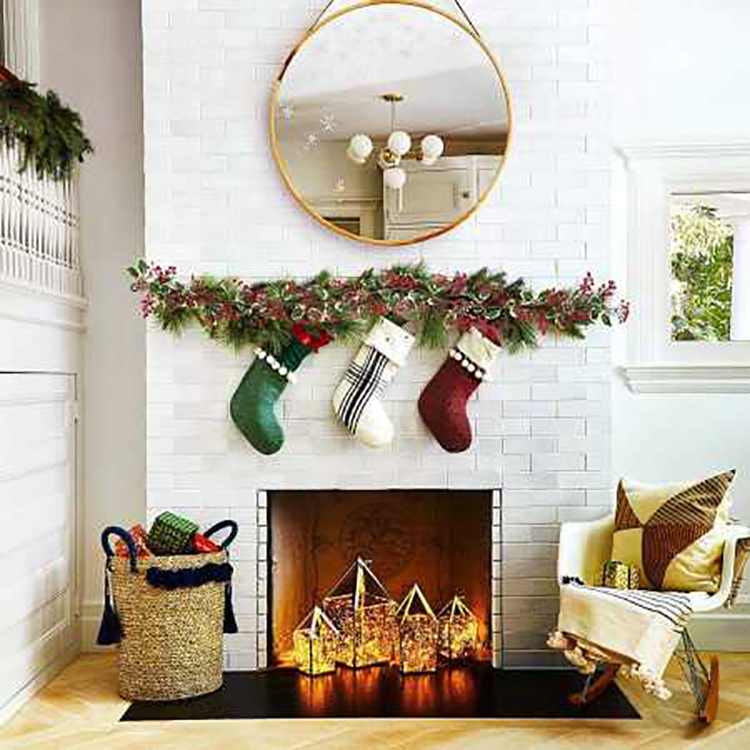 Red berry branches are a great eye-catching feature which could help your fireplace stand out this year as a unique idea. Add in a couple of red stockings and some silver or white candles for that extra festive touch.
Pretty in Pink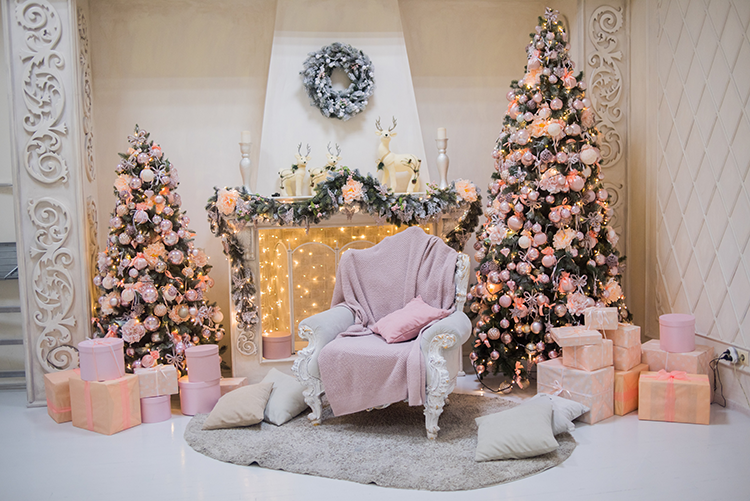 For a classy, modern twist on Christmas this year how about going all out in pink! Pair with silvers and whites for the perfect colour combos to make a nice, bright decor.
Candles Galore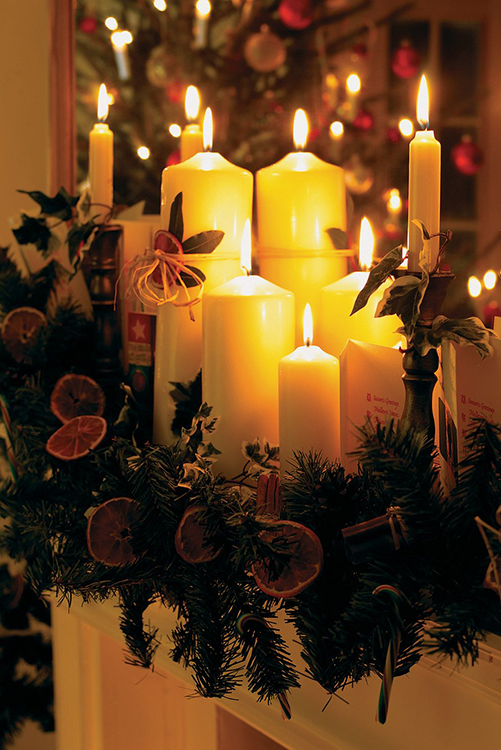 Everyone loves candles as the days get darker for a natural way of bringing light to the room without it being too bright. Try grouping candles together using twine and placing them in the middle of a laid down wreath or wrapped garland for a super cosy feel.
Match your Tree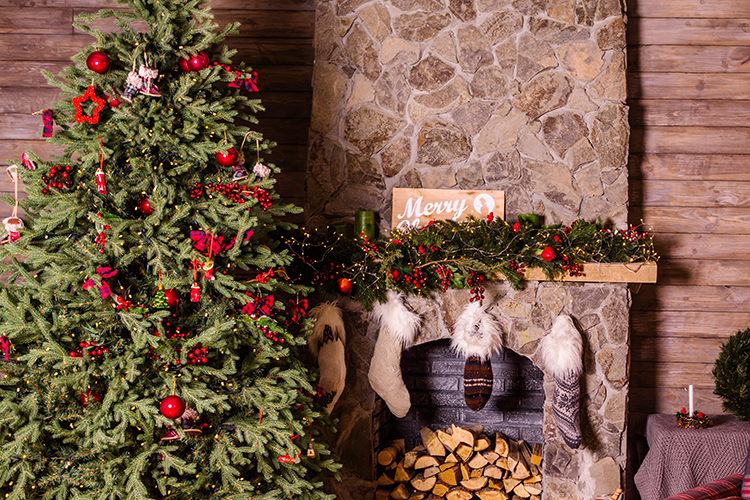 A simple yet effective way of decorating the fireplace is to match up your decorations with those on your tree! Maybe you've got a couple of baubles spare and some extra lights, add them onto some garland and your job is done.
Sweet Tooth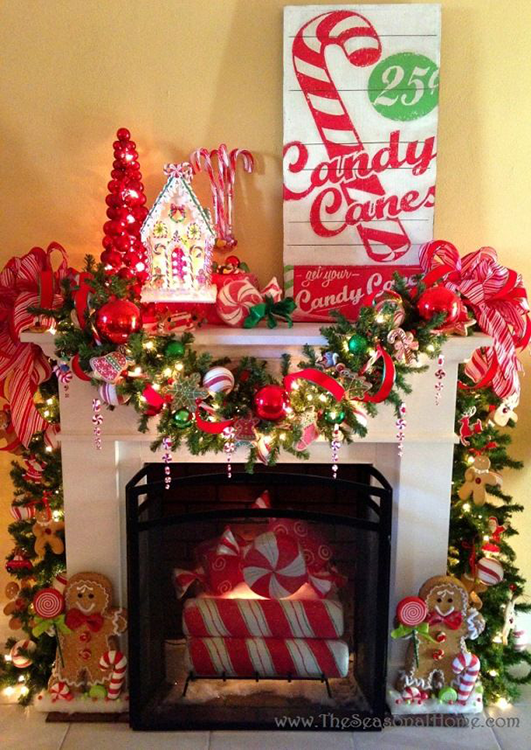 For those of you who love the sweeter side of the festivities, this one's for you. Fill up jars with your favourite festive candies and hang some candy canes or festive coloured lollipops for a sweet treat this year.
Elegance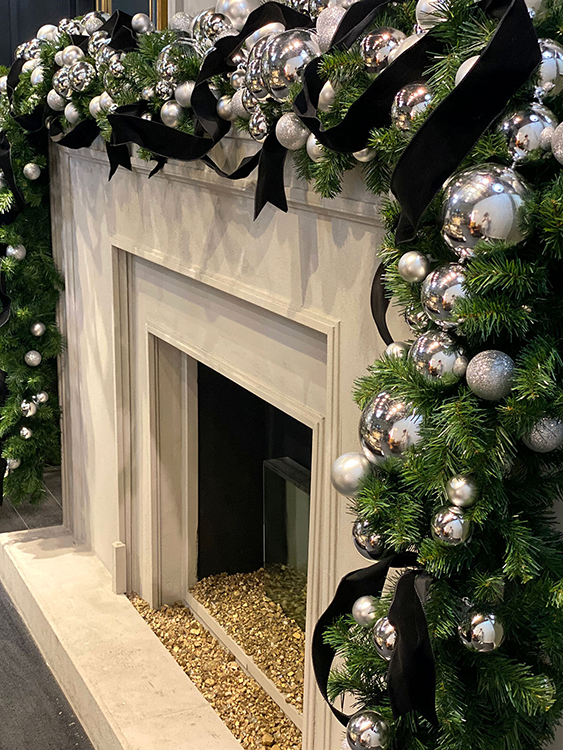 For a simple elegant look, wrap some garland with warm white LED lights and a thick, block coloured ribbon. Bringing beauty and elegance to your fireplace this winter.
The Traditional Bow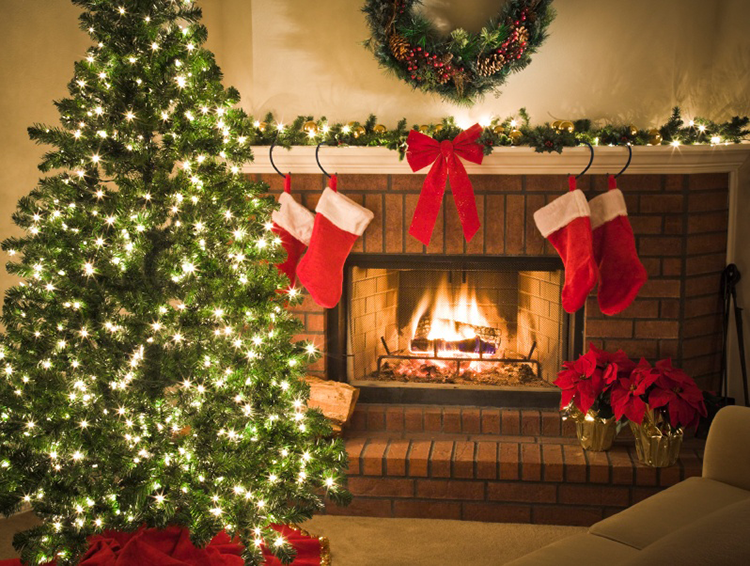 A traditional big red bow positioned in the middle of the fireplace and some simple garland could be your favourite go to. Bringing the 'less is more' theme to Christmas.
Simple but Sophisticated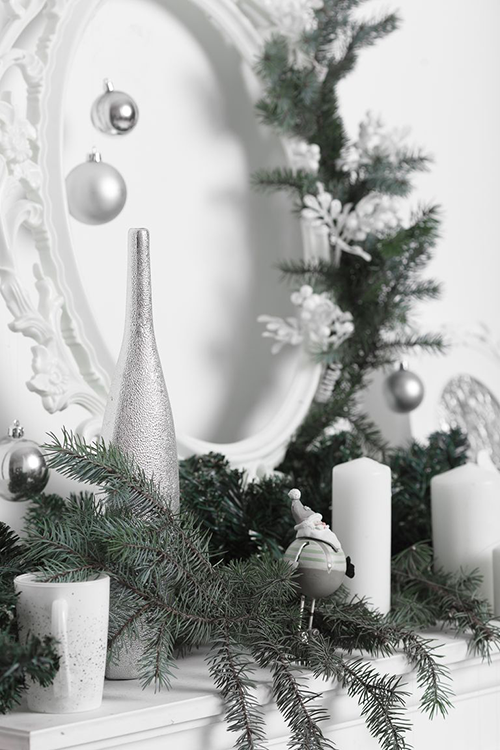 Using some plain greenery, white candles and some splashes of silver decorations on top of a plain mantlepiece leaves a crisp, clean appearance sticking with the festive feel without drawing in too much attention or being too busy.
Hopefully this has given you some great fireplace decoration ideas for this Christmas. If you need help with something else, why not check out any of our great informative articles!
This cost of living crisis is proving hard for a lot of families and we're here to help. In this guide we'll offer a number of different ways you can keep your energy bills down.

Lighting a fire for the first time can be a bit tricky. In this guide, we explain the easiest way to light a fire that will burn for the night.

In this guide we'll discuss the variety of ways to use Multi Fuel Stoves and the standard best ways to use them. Along with the standard fuels used with them.

When burning fuels in a stove, there are a lot of different options for fuel. Here we will discuss coals and the benefits of using Smokeless Coal over House Coal.

Here is our step by step guide on how to light your fire using our smokeless fuels & to keep your fire going once its lit.

Storage is key to keeping your fuel in tiptop shape to ensure you get the best burn out of it. This may or may not be simpler than you think.

In this guide, we go through all the steps to take to give your fireplace a good deep clean to get it back to tip-top condition. Including home cleaning products.

A beautiful, eye-catching fireplace is a good centre point for any living room. Bringing character and life to any living space is key to achieving a homely feel, fireplaces can be great for adding to this.

Upcycling and reusing has become increasingly popular over the last few years. Who doesn't love giving themselves a project to get stuck into. Here's some ideas...

With winter on its way, it's time to get everything prepped before the cold weather hits. Here are our top tips to get everything in place and ready to go.

Each year people sit and plan how to deck out the entire house for the festive season. So, if you are struggling for some inspiration, here's a few ideas to help you on your way.

We've made a list of some of our all time favourite things to do during the colder months incase you are struggling for inspiration.

Are you wanting to buy a family member or a friend something practical that they will use this year? Do they have a fireplace in their home? Look no further, we've got some ideas for you!