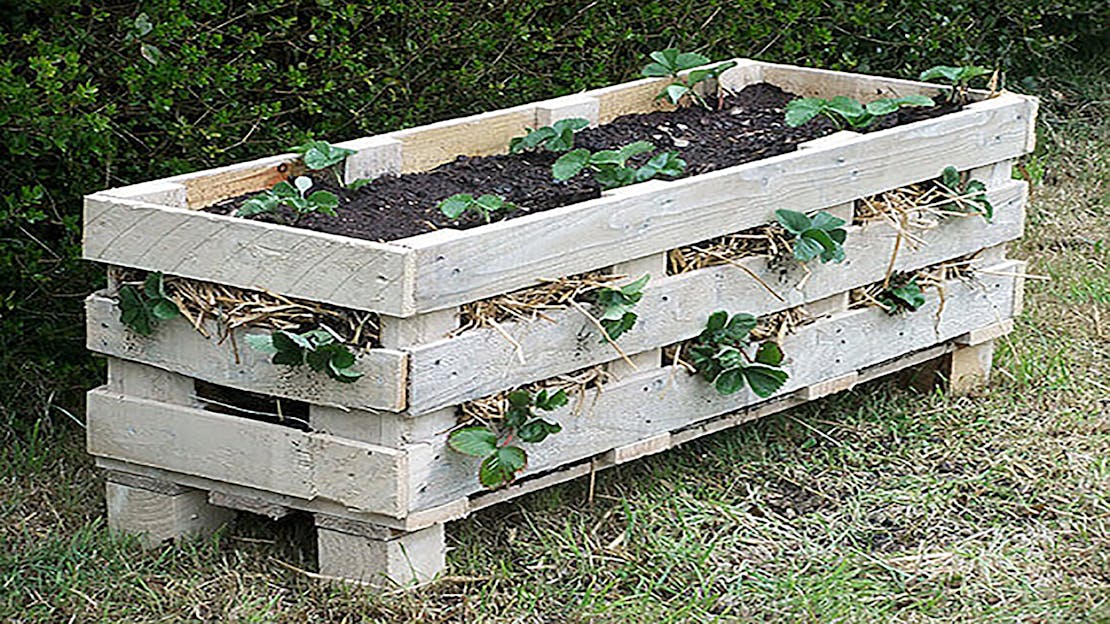 Upcycling Pallets
Upcycling and reusing has become increasingly popular over the last few years. Who doesn't love giving themselves a project to get stuck into. The use of pallets have become a very popular way of upcycling recently and you may want to jump on the trend but are unsure where to start or might need inspiration for your next project. Well we've got some ideas for you.
Tutorials can be found all over the internet nowadays to give you the best tips and tricks for creating something sturdy. See below some ideas to give a search and try out for yourself. Remember if your project is going to be out in the garden, using a sealing paint or finish will help to increase the lifespan of whatever you make. They are usually clear so you could paint underneath if you wish but always double check to see if the paint or finish you are using definitely dries down clear or not.
Vertical Planters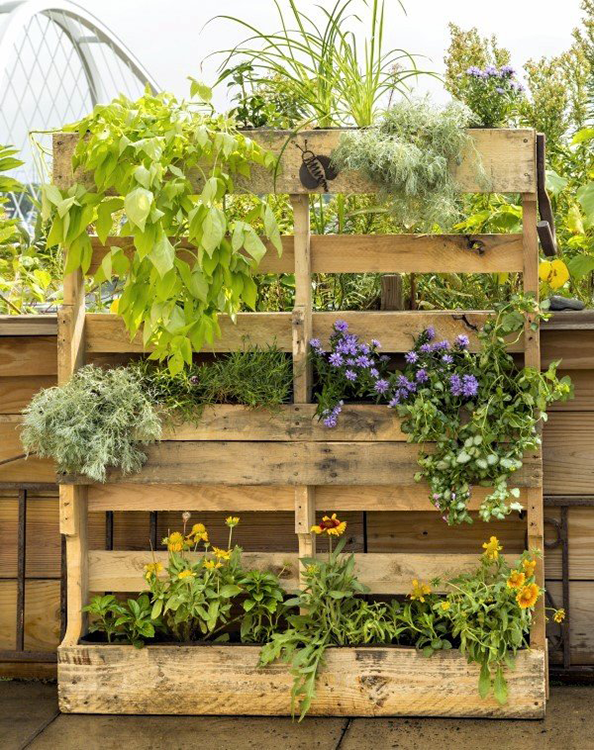 Really want more plants in your garden but really just don't have the space? Try making a vertical planter. Using a pallet, staple some landscaping fabric either to the entire inside space or into the horizontal slats depending on how much you are wanting to plant. Then fill the area of landscaping fabric with a good healthy soil and some bulbs or seeds.
Either prop it up against a wall or sturdy fence. You may decide to make a leg for it to rest on using part of another pallet if you don't have anything to prop it against.
Stacked Veggie Patch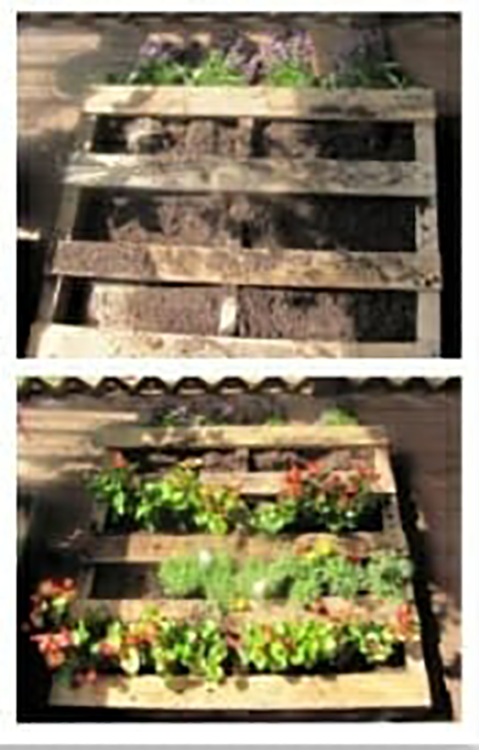 Again if space is a bit of an issue for you, you could try making a stacked veggie patch using pallets and landscaping fabric again. Staple the fabric onto the inside of the pallet and fill with the appropriate soil. Fill with shallow rooted herbs and vegetables. If you are using multiple pallets, you can stack them onto each other to take up less space and create a nice looking, vertical veggie garden.
Make Garden Shelves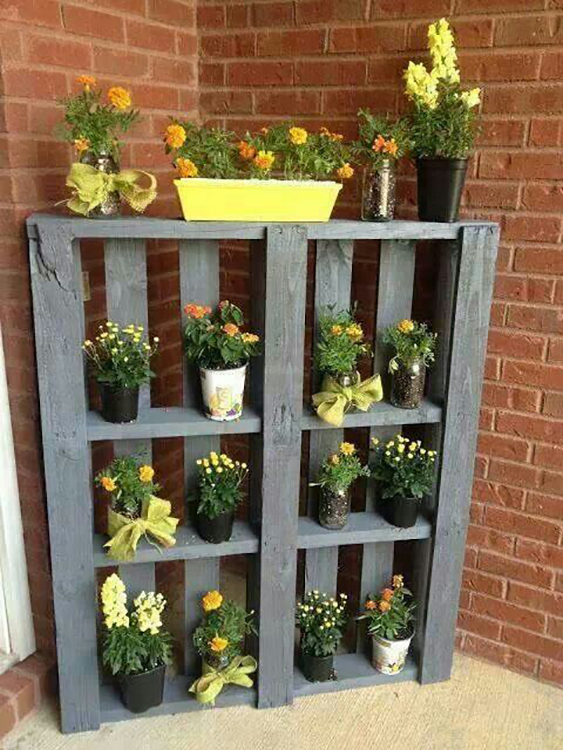 Similar to the vertical planter idea but instead decorate it with paint, tea light candles, LED lights, garden artwork and even attach some brackets for hanging baskets or planters. This adds character and can be used to help create areas of privacy where needed.
Pallet Fence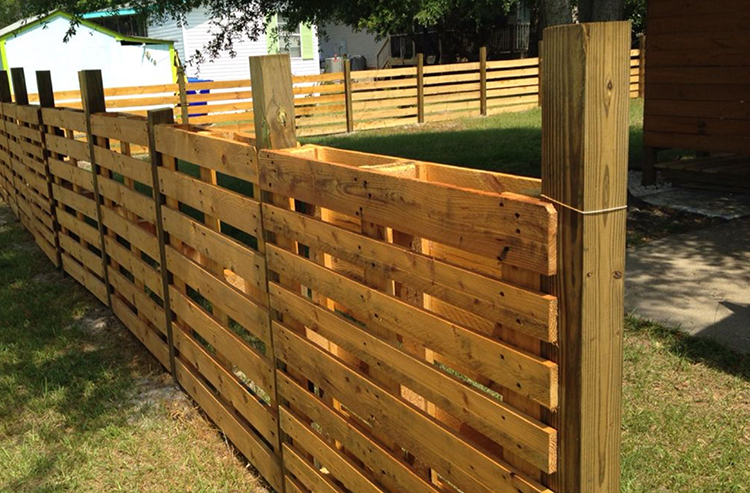 Pallets can be broken down into individual pieces of timber and attached together to create a picket style fence, great for borders and separating plant beds.
Greenhouse Box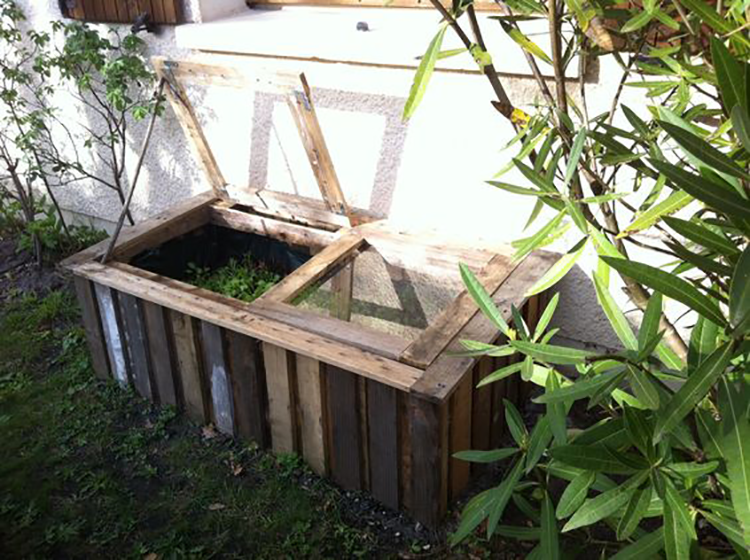 Again the pallet would be broken down into individual pieces and attached together to create a box shape. Put a glass top on it to create a small greenhouse for smaller plants that need an extra bit of help or shielding away from harsh weather.
Window Box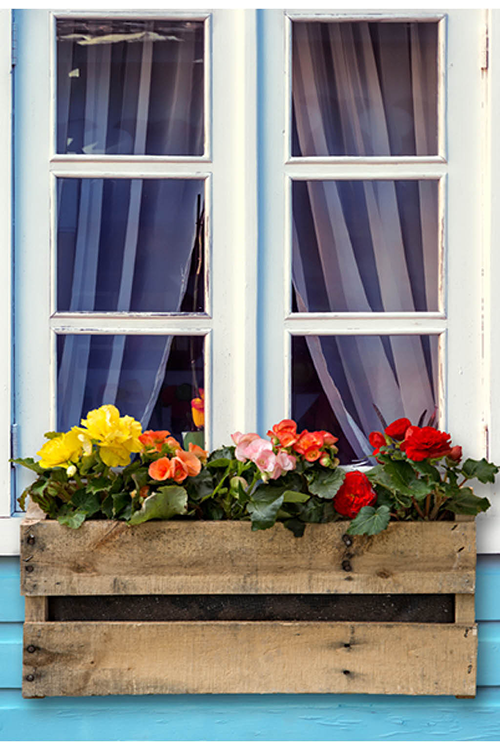 Breaking the pallet down and making a box shape again as above but this time attach brackets on to the back and line with landscaping fabric for a rustic looking window box/planter.
Pathway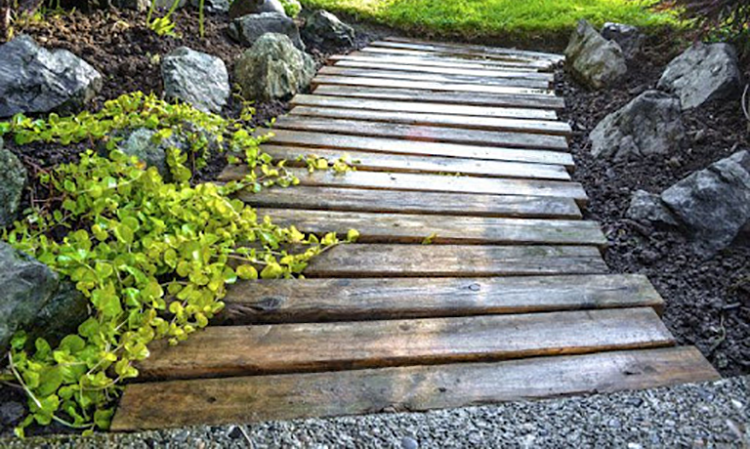 A broken down pallet can also make a nice looking pathway between grass areas or across bedding areas. Lining up the slats to create a wooden effect path adds character and breaks up any plain areas.
Ladybird House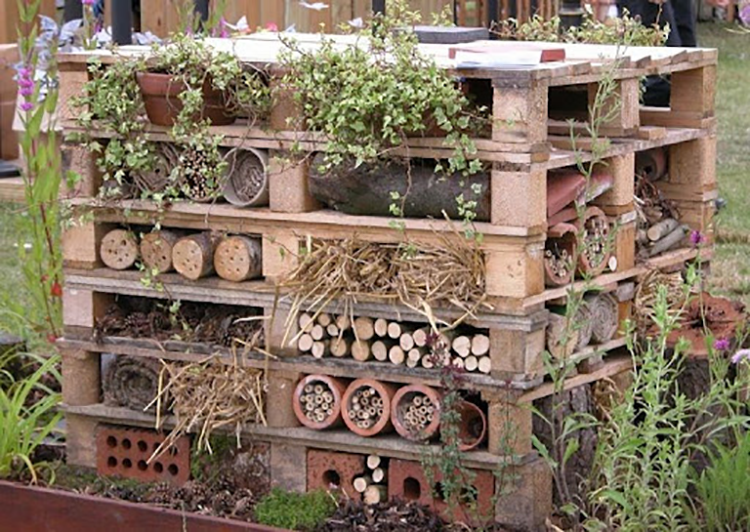 If you love seeing critters roaming around your garden then this is the one for you. Stack up some pallets, put some logs in between the pallets and drill some holes into the end of the logs. This creates the perfect home for ladybirds, bees and other smaller creatures.
Some other great ideas to check out online for bigger projects:
Benches

Tables

Garden furniture sets

Compost storage

Beds

Display boxes

Shoe racks

Sheds
The list is endless and people are trying out new things everyday so it would be impossible to list them all but there's some ideas to start with and get you into the world of upcycling! If you enjoyed this articled, why not check out any of our other great articles.
This cost of living crisis is proving hard for a lot of families and we're here to help. In this guide we'll offer a number of different ways you can keep your energy bills down.

Lighting a fire for the first time can be a bit tricky. In this guide, we explain the easiest way to light a fire that will burn for the night.

In this guide we'll discuss the variety of ways to use Multi Fuel Stoves and the standard best ways to use them. Along with the standard fuels used with them.

When burning fuels in a stove, there are a lot of different options for fuel. Here we will discuss coals and the benefits of using Smokeless Coal over House Coal.

Here is our step by step guide on how to light your fire using our smokeless fuels & to keep your fire going once its lit.

Storage is key to keeping your fuel in tiptop shape to ensure you get the best burn out of it. This may or may not be simpler than you think.

In this guide, we go through all the steps to take to give your fireplace a good deep clean to get it back to tip-top condition. Including home cleaning products.

A beautiful, eye-catching fireplace is a good centre point for any living room. Bringing character and life to any living space is key to achieving a homely feel, fireplaces can be great for adding to this.

Upcycling and reusing has become increasingly popular over the last few years. Who doesn't love giving themselves a project to get stuck into. Here's some ideas...

With winter on its way, it's time to get everything prepped before the cold weather hits. Here are our top tips to get everything in place and ready to go.

Each year people sit and plan how to deck out the entire house for the festive season. So, if you are struggling for some inspiration, here's a few ideas to help you on your way.

We've made a list of some of our all time favourite things to do during the colder months incase you are struggling for inspiration.

Are you wanting to buy a family member or a friend something practical that they will use this year? Do they have a fireplace in their home? Look no further, we've got some ideas for you!