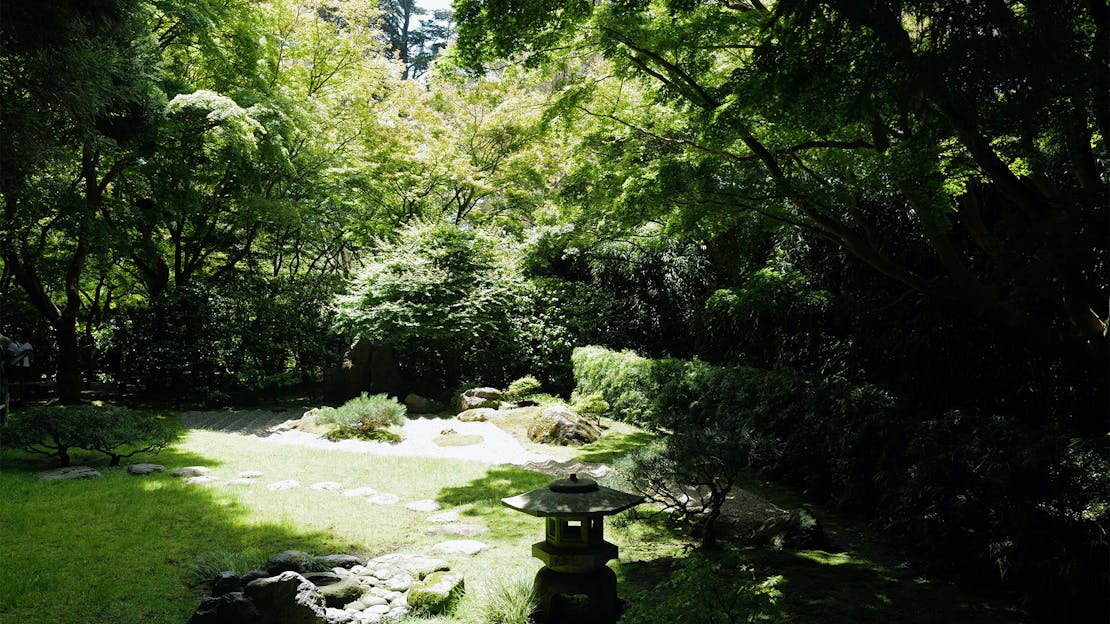 How To Create A Low Maintenance Garden
When choosing what to plant in your garden there's loads of different options available and it can all get a little overwhelming. Especially if you want a low maintenance garden that still looks great. So for those of us who don't want to trawl through plant after plant, we've made this handy guide for low maintenance options that you won't have to fret over.
Aggregate Garden
One simple way to avoid maintenance and upkeep in your garden is by having a focus on aggregates. While many people think of beige and grey colours when thinking of aggregate gardens, there are plenty of options that allow for a vibrancy of colours and styles. You can view our full aggregate range here, while below is a brief breakdown of the most common.
Having an aggregate garden doesn't mean having no plants at all, you can feature a few specially selected plants to act as a focus point in your garden. This way you can have a set theme and add a layer of depth to your garden.
Hardy Low Maintenance Plants
You can save yourself a lot of stress and time by choosing plants that don't require as much attention. Plants such as hardy perennials and larger plants in big pots won't need as much watering or protection when the first winter frosts come. You can also plant hardy shrubs and evergreen plants, which are perfect as they stay green all year and leave less leaves in your garden come winter.
Another way to save time on maintenance in your garden, is to choose plants that don't require replacing. Choosing evergreens that provide a year round colour in a variety of shades and complimenting styles can go a long way to saving you time. As you won't have to put in seasonal bedding plants to add colour to your garden.
Lawn Care
One plant that takes a lot of maintenance that is commonplace in a lot of gardens is grass. Your lawn requires a lot of lawn care for it to look good, from cutting, to watering, to feeding and finally weeding. And while a lawn can look great, it can also look unkempt and overrun. There are many things you can replace your lawn with, from decking, to aggregates to flower beds, or even a combination of the three. All of these options will prove to require less maintenance. Alternatively if you like a more wild rustic feel, then planting some wild flowers and letting your grass grow out can create a beautiful natural garden.
Alternatively simply making your lawn easier to cut can save you a lot of time. You can do this by adding a permanent edge to it, with a patio, decking, plant beds and more. By making a shape that is easier to cut, you won't have to spend anytime trimming your edges or smoothing out any bumpy corners.
Knowing What to Plant Where
There's a huge variety of different plants that grow in a vast amount of different climates and ecosystems. And while many plants can survive in subpar environments, they often require a lot more maintenance to keep them going. Which means that if you can create a more ideal growing condition for your plants, then you will spend a lot less time looking after them.
Subsequently to achieve this you will want to find out which plants are growing in your garden and then look into what environments they prefer. This way you can see if you can adjust their growing environments or if you need to move them to improve their health. For example lavender and succulents thrive in well draining soil. There are many things that can affect how plants grow, such as sunlight, drainage, rainfall, soil acidity and much more.
Sometimes you won't be able to make the best growing conditions for your plants. This can be because of where you live or other factors you cannot control. In this case it is advisable to replace the plant with a more fitting one and save yourself a lot of time and upkeep on a plant that may well die anyway.
Mulch, Bark & Compost
You can save yourself a lot of effort by using the appropriate soils and composts when planting your plants. Whether they need more water, more nitrogen, a more acidic soil, or anything else. There'll be something you can do to improve their growing environment. Which in turns means spending less time keeping them thriving.
Firstly with plants that require a lot of water, a good mulch can help to keep your plants hydrated and vibrant. While plants that prefer well drained soil will benefit from having their soil being mixed with sharp sand or grit. Acid loving plants such as hydrangeas will thrive with an ericaceous compost and benefit from an ericaceous feed. Plants that require a lot of nutrients can benefit from a nutrient rich compost; such as a seaweed compost. Finally there are lots of different types of specialised feeds, which can be used to better help your plants.
Understanding your plants and their needs is key to providing them with the ideal growing environment. So make sure you know what is growing in your garden and what it needs to thrive.
Enjoy A Wild & Rustic Look
Finally the easiest way to reduce your garden maintenance, is to enjoy a more wild and rustic look. Sometimes simply letting your plants do their thing will allow them to thrive. Even if the foliage in your garden doesn't look completely neat and tidy, grown out plants look more natural and thus more fitting because of that.
Importantly you need to give your garden enough time to come into its own. As there is a period after starting when you are letting it grow more wild, where a lot of your garden will look overgrown. But if you leave it alone, you will find that your garden begins to manage itself. And if there is anything you still dislike, then you can trim it back and leave the plants you love.
And that concludes our Guide on how to create a low maintenance garden. We hope some of the ideas presented here have inspired you in your own garden. Why not check out any of our other great gardening guides as well!
Other Articles You May be Interested In:
Want to spruce up your outside area but not sure where to start? In this guide we give you some handy tips on gardening for the complete beginner.

Knowing how much gravel/stone you need to be able to carry out your garden project is key before you begin. We have put together a little guide with some handy tips to give you a good estimate.

When it comes to your garden and keeping it fresh and vibrant, it can be hard to know what to plant in the different season. So in this guide we'll go through the seasons and what you can plant.


Looking into aggregates but don't know where to start? Want a bit more info before you go ahead? Then look no further!

This guide goes through all the ways in which you can create a low maintenance, effortless garden, that still looks amazingly vibrant and full of life.

So what are the general types of aggregates you will see available and what are they used for?

What you need and what steps are taken to prep your area ready for your aggregate.

Looking for tips & tricks on how to maintain your aggregate garden to keep it looking fresh? This guide tells you everything you need to maintain the garden.

It's a question that we see constantly come up, what wood should I be burning in my fire pit? Can I use charcoal in my Firepit? Here we go into detail of what to use.

Fire-pits are a great addition to any garden. In this guide, we look at some things you need to consider from a safety perspective, including where to position it.