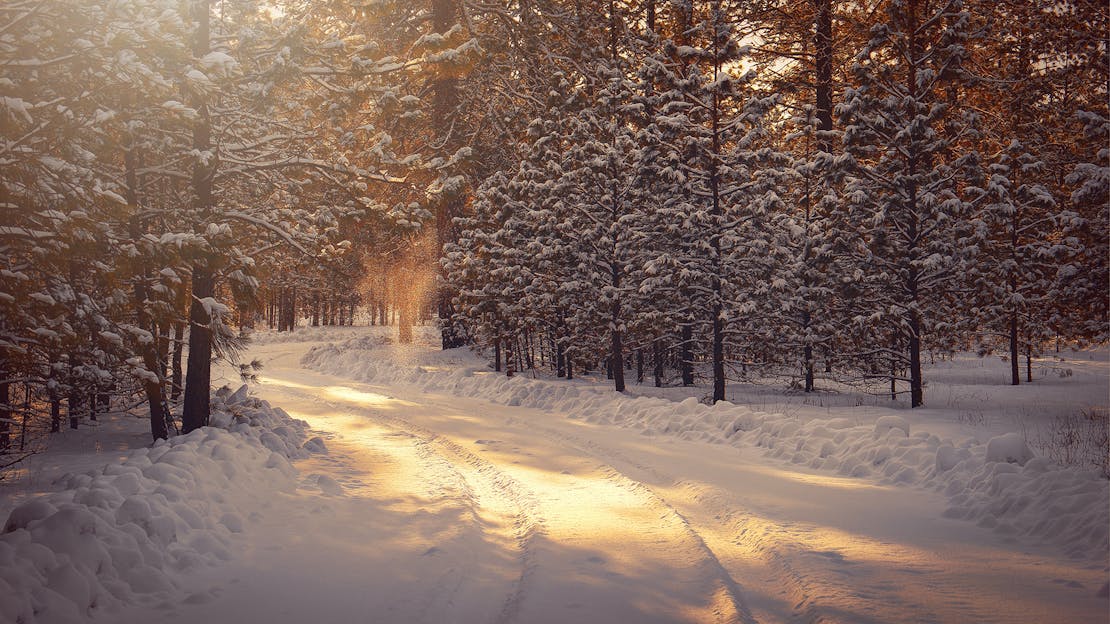 Winters Day Ideas
Winter can be a tricky time for planning family, friends or date days. The weather is all over the place, places are closed for the season or you simply are stuck for ideas for something new to give a try. Well, we've made a list of some of our all time favourite things to do during the colder months.
Ice Skating

Ice skating has to be up there as one of the most popular winter pass times. The exhilarating rush of gliding across the ice as fast or slow as you wish. The funny moments when someone takes a slip or slide (without getting hurt of course). It's an overall, joyous experience and one you definitely shouldn't overlook. Why not pop down to your local rink or head to a pop up one at the Christmas Markets to make a day of it!
Visit a Christmas Light Display
Most major towns and cities have a Christmas Light Switch On, they are amazing displays of bright, festive lights usually stretching across the whole town. Some make a big event out of it featuring stalls and stands with Christmas related products, crafts etc. Why not pop down and see what your local town has going on or head to one of the larger displays for a big wow factor, places like Blackpool Illuminations are particularly great this time of year.
Christmas Market
As mentioned above, most towns and cities also run Christmas Markets during the winter season, featuring stalls with handmade crafts, unique Christmas Gifts, Food, Drinks and much more. At the bigger markets you can really make a day of it, wandering round and checking out all the stalls.
Christmas Light Bingo
This is a fun DIY game to get you out and giggling. It's fun for all ages and brings out the fun competitive side in everyone. On a sheet of paper each, list some typical Christmas Lights and Christmas Garden Decorations you see such as Reindeer, Snowmen, Santa falling off or climbing up the roof. Try to have different ones for each person to make it more interesting. Then simply go for a walk around your local area looking out for the lights or decor on your sheet. The first one to see all of theirs wins. You can either do a prize or just for the fun of it.
Stargazing
The colder weather and darker nights tends to bring about clearer skies. Why not take advantage of this and wrap up warm, grab some blankets and find a hill to lay down on. See how many bright stars you can see twinkling in the sky. Try making shapes or images out of them, who can find the funniest one?
Make a Gingerbread House
Whether you buy a kit or get savvy in the kitchen and bake one yourself, making a Gingerbread House to decorate is great fun for everyone. Make it to eat or as a table top decoration, either way, the fun experience of decorating it is a great way to stay occupied whilst staying in the warmth of the house.
Indoor Picnic
Get out the blankets, pillows and anything else you can find and build a fort! No one is ever too old to have fun building a fort in the living room. Make it cosy, grab some snacks and have an indoor picnic inside your fort. If you are really good, you could build it so you can still see the TV to be able to stick on some Christmas favourites whilst you snack out.
Make a Hot Chocolate Station
There are many ways you could do this, but set up a little station in the kitchen with your favourite hot chocolate toppings such as whipped cream, marshmallows, chocolate sprinkles or a fudge stick. It's a nice way to get everyone in the cosy spirit on a chilly evening. For the best experience, enjoy your hot chocolate by the fireplace for ultimate comfort.
Animal Detective
Winter brings out different textures on the ground due to the effects of the weather. The rain makes the ground soft, meaning shapes can be left in the mud / ground. Snow also lets shapes be left behind when it's stood on. With this in mind, why not head down to a local area rife with wildlife such as a wood or canal, investigate the ground and try to find animal footprints. Can you identify the animal?
Scavenger Hunt
Again, this is a great DIY pastime you can personalise to your local area to get out of the house. Make a sheet with a list of things to try and find, come up with ideas for things not always seen so it makes finding things more rewarding. Get wrapped up and go hunting to see what you can find.
Puddle Jump
It may seem like the most simple idea but it's such a great one. Winter means wet weather and there's nothing better than pulling on some waterproofs, whacking on some wellies and getting muddy! Clothes can be washed and baths can be had, it's all worth the giggles in the end!
Make a bird feeder
Make a simple bird feeder from things you might have laying around at home or stuff you can pick up cheap from a local craft shop. Hang it by the window and look out for seasonal birds such as robins. How many visitors can you get? Or if that is too much effort then you can check out our range of handmade luxurious bird houses.
Movie Marathon
A good ol' favourite of many during the colder months. Stick on your cosy PJ's, grab some blankets and hunker down for a movie marathon. Whether they follow on from each other or they are just a list of your favourite films, it's a great way to spend some time when it's too cold outside.
Winter Bonfire
Who says being out in the garden is just for the summer. Get out the fire pit, some high quality firewood, wrap up in some blankets and have a winter bonfire. Which will burn especially brightly if you use our kiln dried logs & firestarters. To make it even better, get some skewers and marshmallows to toast over the fire so an extra sweet touch.
Game Night
Another all time favourite is to whack out the board games and get competitive! Who doesn't love a game of monopoly? Have a laugh and switch off from technology for a while, getting in some face to face interaction with friends and family.
Cookies
Bake them, Decorate them or just eat them, either way you can go wrong with cookies over the Christmas period! Don't save them all for Santa, there's no fun in that.
Make Snowflakes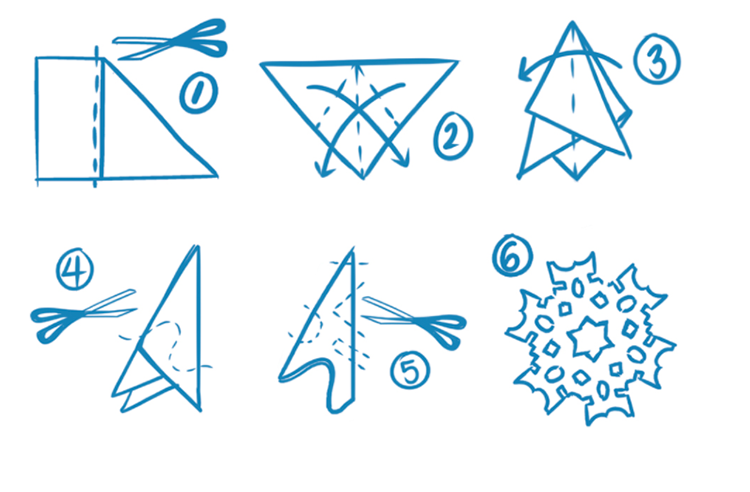 Decorating the house with beautiful ornaments is great, but do you know what looks better? Decorations you've made yourself! Why not get out some paper, scissors and other craft supplies and make your own snowflakes. Follow the diagram from a simple snowflake masterpiece.
Make Baubles
Like above, homemade decorations are the best kind, they look great and you can feel proud of them. Why not make your own baubles. Collect some empty glass jars, fill them with all things sparkly and pretty like glitter, beads or sequins. Add in a small amount of water so the sparkles can move around, attach some string on the top and there you go, homemade baubles.
And that covers all of our Winter day ideas! We hope you have found it useful and if you still need help with anything, then we have a wide selection of high quality articles available for you.
This cost of living crisis is proving hard for a lot of families and we're here to help. In this guide we'll offer a number of different ways you can keep your energy bills down.

Lighting a fire for the first time can be a bit tricky. In this guide, we explain the easiest way to light a fire that will burn for the night.

In this guide we'll discuss the variety of ways to use Multi Fuel Stoves and the standard best ways to use them. Along with the standard fuels used with them.

When burning fuels in a stove, there are a lot of different options for fuel. Here we will discuss coals and the benefits of using Smokeless Coal over House Coal.

Here is our step by step guide on how to light your fire using our smokeless fuels & to keep your fire going once its lit.

Storage is key to keeping your fuel in tiptop shape to ensure you get the best burn out of it. This may or may not be simpler than you think.

In this guide, we go through all the steps to take to give your fireplace a good deep clean to get it back to tip-top condition. Including home cleaning products.

A beautiful, eye-catching fireplace is a good centre point for any living room. Bringing character and life to any living space is key to achieving a homely feel, fireplaces can be great for adding to this.

Upcycling and reusing has become increasingly popular over the last few years. Who doesn't love giving themselves a project to get stuck into. Here's some ideas...

With winter on its way, it's time to get everything prepped before the cold weather hits. Here are our top tips to get everything in place and ready to go.

Each year people sit and plan how to deck out the entire house for the festive season. So, if you are struggling for some inspiration, here's a few ideas to help you on your way.

We've made a list of some of our all time favourite things to do during the colder months incase you are struggling for inspiration.

Are you wanting to buy a family member or a friend something practical that they will use this year? Do they have a fireplace in their home? Look no further, we've got some ideas for you!