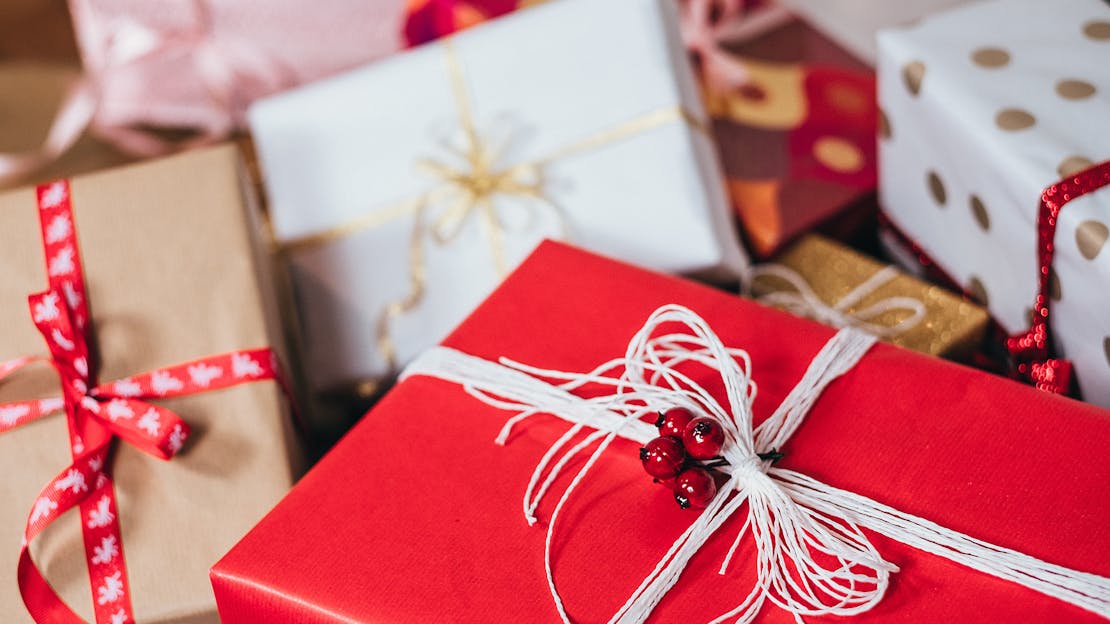 Christmas Gifts For Homes With Fireplaces
Are you wanting to buy a family member or a friend something practical that they will use this year? Do they have a fireplace in their home? Look no further, we've got some ideas for you!
Being able to store a small number of logs next to the fireplace is handy for keeping the fire fuelled without having to go outside all the time, which then lets the heat out of the house. Fireside stores and baskets are handy for keeping some logs nearby without having mess all over the floor and around the fireplace. Stores and baskets come in all shapes, sizes and prices so you'll easily find one that fits your budget and would suit the theme of the lucky person's house!
Personalised Mantlepiece Plaque
If you are looking for something decorative with a personal touch, what about a personalised wooden plaque to go on top of the mantlepiece. Bringing a centre of attention to the feature of the room.
Like with the logs, it's handy to have fuel close by for topping up the fireplace without having to leave the room to get more. Coal buckets or hods as they may be referred to are the perfect partner for storing smaller amounts of coal in the room with the fireplace, whilst also helping to keep it tidy. It is well known how messy coal dust can be and how easily it can cover everything if not careful. Using a coal bucket keeps the mess contained and it is useful as the coal can be tipped or shovelled directly from the bucket on to the fire for even less mess.
Vintage Fireplace Bellows
Bellows have been popular throughout history however are less commonly seen nowadays but they still have their practical uses. Most are now used for decorative purposes and look beautiful next to a fireplace as a vintage, rustic decoration.
Companion Sets
Companion sets, as suggested in the name, are the perfect companion for any stove owner. They come in all shapes, sizes, colours and designs. Overtime and over usage, they tend to get dirty, sustain damage or parts go missing, as with anything. Does your family members or friends' companion set look a little worse for wear? Why not treat them to a new set this Christmas!
We have plenty of sets available at both our Honley and Milnsbridge Depots. Pop down and have a look.
Bottle of Matches
Bottles of matches are becoming increasingly popular as a nice way of storing matchsticks near the fireplace instead of having a box laying around. The matches come in a glass bottle with a match striker attached to the bottom to light the matches with. They are easily refillable too so the bottle can be used for a good amount of time & looks pretty by the fireplace.
One of the most popular decorative items commonly seen around fireplaces is candles. They look great, smell great and make a cosy fireplace even more homely. So why not get them a set of beautiful candles this year?
We have a beautiful NEW range of candles in various scents and sizes available at both our Milnsbridge and Honley Stores.
Log Carrier
Logs can be fairly hefty to carry about but not all fireside storage is easy to carry back and forth to fill up. If they have a fixed log store by the side of their fire and you often see them doing multiple trips carrying logs by hand then a Log Carrier may be something to think of. They are usually made of leather or tightly weaved fabric with strong, heavy duty straps designed to help you carry more weight and larger volumes of logs at a time.
Stove Top Kettle
Who doesn't love a good old brew when they are sat by the fire watching their favourite shows on tv or reading a new book. If this sounds like your family member or friend then a classic stove top kettle might be the ideal gift. Heated up using the heat coming out of the top of the stove and giving out that well known kettle whistle when it's ready, they were a traditionally seen household item that many people keep around today either to use or as a sentimental memory.
Fireplace Cleaning Set
Now, cleaning may not be on the forefront of your mind when it comes to Christmas, however, fireplaces tend to need a fair amount of maintenance throughout the year, particularly during the winter season. Why not help them give their fireplace that extra bit of TLC it needs this year.
Check out our Stove Maintenance Range here: https://www.fitzpatrick-fuels.co.uk/Stove-Maintenace
Heat Proof Glove
Similar to the companion sets, any fireplace enthusiast will tell you how handy a heat proof glove can be when the fire has been roaring all day and you need to open the door or pour yourself a cup of steaming tea from your stove kettle. Save your loved ones from burnt fingertips this winter with a nice heat proof glove.
Pop down to one of our shops to grab yours.
Stove Fan
Stove fans are brilliant for wide open rooms or older houses where it takes longer for the room to heat up or a draft blows through. The fans work by pushing out the hot air surrounding the fireplace, helping to heat the room and spread the heat around faster than it would by itself.
Mantle Clock
A feature clock can add character to any room and draw attention to the fireplace which is usually the centrepiece of the room. There are plenty around on the market to fit with any theme whether they prefer a rustic feel or a more modern appearance.
Now you have ideas for gifts for everyone in the neighbourhood with a fireplace. But maybe you still want to dive further into the world of fire, fuel and fun. Well then we have a huge array of top of the line articles, that you are sure to love.
This cost of living crisis is proving hard for a lot of families and we're here to help. In this guide we'll offer a number of different ways you can keep your energy bills down.

Lighting a fire for the first time can be a bit tricky. In this guide, we explain the easiest way to light a fire that will burn for the night.

In this guide we'll discuss the variety of ways to use Multi Fuel Stoves and the standard best ways to use them. Along with the standard fuels used with them.

When burning fuels in a stove, there are a lot of different options for fuel. Here we will discuss coals and the benefits of using Smokeless Coal over House Coal.

Here is our step by step guide on how to light your fire using our smokeless fuels & to keep your fire going once its lit.

Storage is key to keeping your fuel in tiptop shape to ensure you get the best burn out of it. This may or may not be simpler than you think.

In this guide, we go through all the steps to take to give your fireplace a good deep clean to get it back to tip-top condition. Including home cleaning products.

A beautiful, eye-catching fireplace is a good centre point for any living room. Bringing character and life to any living space is key to achieving a homely feel, fireplaces can be great for adding to this.

Upcycling and reusing has become increasingly popular over the last few years. Who doesn't love giving themselves a project to get stuck into. Here's some ideas...

With winter on its way, it's time to get everything prepped before the cold weather hits. Here are our top tips to get everything in place and ready to go.

Each year people sit and plan how to deck out the entire house for the festive season. So, if you are struggling for some inspiration, here's a few ideas to help you on your way.

We've made a list of some of our all time favourite things to do during the colder months incase you are struggling for inspiration.

Are you wanting to buy a family member or a friend something practical that they will use this year? Do they have a fireplace in their home? Look no further, we've got some ideas for you!